Invista's visitors visited HKD
August 31, 2016, Invista's visitors visited HKD and discussed the cooperation about the OTS for PTA process. In China, there are many PTA plants that used Invista process license. HKD had provided 10+ PTA OTSs for these plants before and accumulated rich experience about how to simulate the PTA process. Invista is interesting in HKD and HKD's process modeling. HKD and INVISTA will reach a preliminary agreement on the cooperation of PTA Process Dynamic Simulation System.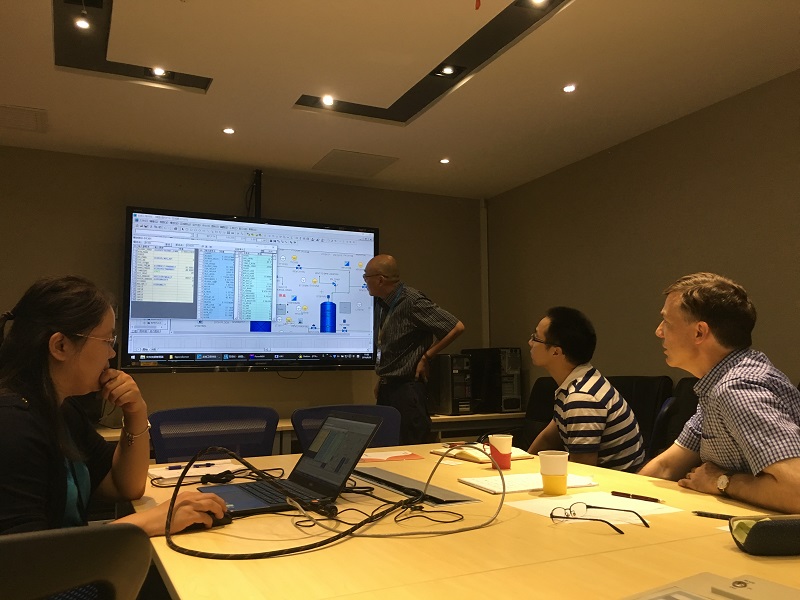 Presentation about PTA simulator
Through this face to face communication, Mr. Simon Ward, Invista engineer, is full of confidence in cooperation with HKD, and has a deep impression of the application of 3D virtual reality technology in the field of process simulation.